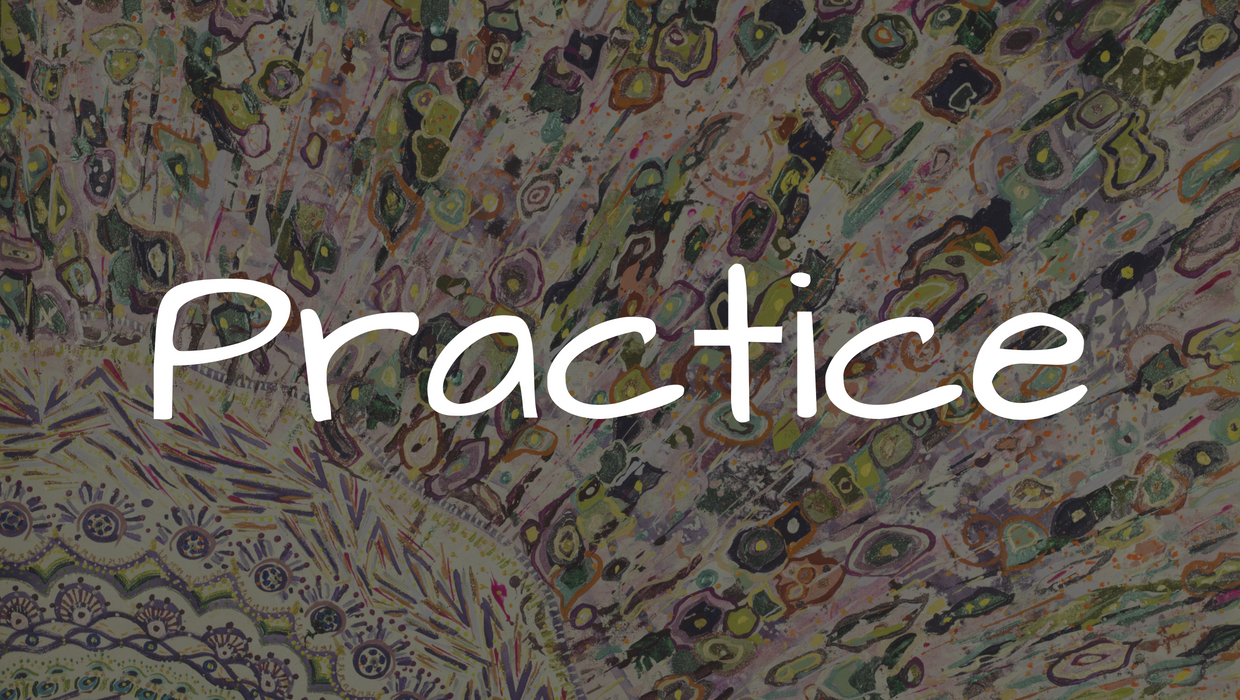 ---
As her brush splashed across the canvas in hard strokes, it smeared the paint into new shades. She stepped back, inspecting her poor re-creation.
Not good enough. Nothing like the original.
Chewing the wooden handle of the brush, she reached for the palette once more.
With practice, it could be.
…
Any creative knows the process of practice and the striving to (near enough) perfection as we each define it. Some of us have the ideal of perfection placed on a higher scale, while others recognise the flaw of such an ideal and lower that scale. As an artist and a writer, I can say I fall into either at times. There are days when my idea of "good enough" rests in that perfect ideal, and other days when "good is enough" is in itself close to perfection.
Finding the balance between those two extremes is as much a challenge and skill to master as the creative work itself. And frustration comes easy when the balance is fleeting. But the key to both skills—and this is something we know yet often forget—is practice. Like any skill, applying effort to understanding and developing it is necessary. This applies to the skill of balance particularly.
I reached a burn-out not too long ago when I failed to practice the balance of the extremes. And my crafts suffered for it. I dare say the lack of practice has noticeably regressed the progresses I had made in my crafts, and now it's time to compensate for time and effort lost. To catch up to where I would have been now.
And I believe this practice of balance applies to any aspect of life. Slow down when needed, progress when needed, and re-evaluate where "good enough" and "perfection" meet. But always, and always, practice.
And this is my motivational for the day. It is good enough, for me.
---
Enjoyed what you read? If so, please consider sending a tip to show appreciation and support an emerging writer in her career.
LiteCoin Address:
LZvTwDEWnqBFsoUfrjSqUdaSuEQJ3yvMB1